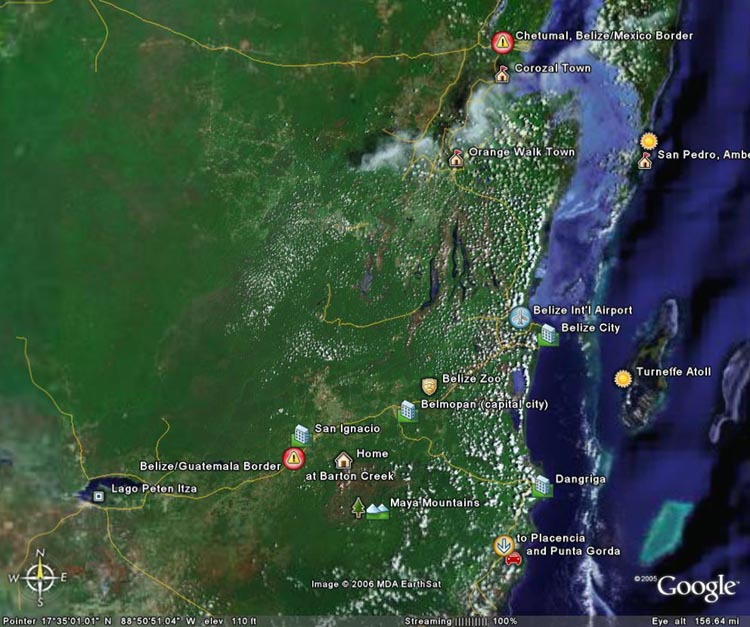 "Home at Barton Creek" is where our place is located.
Klod put together this map using Google Earth.
The left half (up to San Ignacio) of the map is Guatemala.
Belize is 174 miles long and 68 miles wide, covering 8,867
square miles, and has a population of approx 275,000.